Innovative AI-based algorithm
The Bot works with a range of popular cryptocurrencies. It finds entry points based on historical patterns to catch strong and fast market movements.
Safe and secure
Just set up permission for trading. The Bot doesn't have access to withdrawals. All API keys are stored on a secure server.
Strong risk-management
AlgonautBot gets you covered even in the worst-case scenario. Each trade has a maximum loss size, and the total drawdown has never been more than 20%.
Escape zone
This is what we call the smart trailing stop feature. The bot exits the position in case of significant trend change.
Cloud-based
The Bot analyzes the market and trades 24/7, even when you sleep. No need for installing, additional actions or human participation.
Personal account control
You have full control over your funds, as your personal account allows you to track the results and all transactions. If you don't want the Bot to trade, you can just turn it off.
AlgonautBot past 5 years results
Average yield every year
Profit trades
Maximum drawdown
Average trades per month
Harness the power of your savings
Get profit on both rising and falling trends
Bot trading enables you to make money even when the rate is dropping
Get the amount to HODL
Even if you don't have any cryptos yet, you can still take profit in USDt on powerful trend movements and then convert it to crypto.
Choose the best
Our strategy has been working since 2019. The Bot's average profitability when working with BTC/USD and ETH/USD is over 100% yearly.
Your funds stand safe and secure on your exchange account
You do not need to transfer funds anywhere. Trading operations are executed by a bot using official exchange APIs.
Your funds stand safe and secure on your exchange account
No need to transfer funds anywhere. The Bot executes trading operations by using official exchange APIs.
Be in the know 24/7
Once it's on, the Bot never misses a trade. It's placed on a cloud-based server, so you don't need to set up your own. You can manage the Bot's settings right on your personal page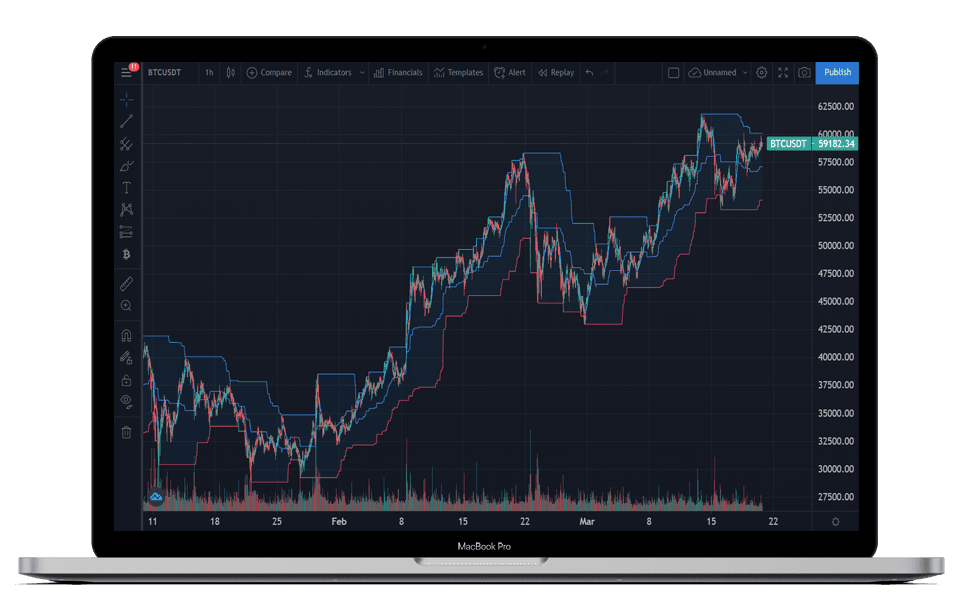 Get an account on any supported exchange. If you don't have one, we'll help you create it. Then get your AlgonautBot.
Choose the trading pair for your AlgonautBot. Register API keys in your exchange account. Note that AlgonautBot doesn't have access to your funds and uses the API feature only for trading purposes.
Turn on your Bot to start trading immediately. Once started, the Bot signals to the exchange and makes orders on your account. That's it! No trading servers needed!
Check the results of trading in your Dashboard. Enable or disable trading bots and manage all settings you need.